Light show to celebrate London's Shard
Author: internet Click:941 Time:2012-07-03 10:55:00
2 July 2012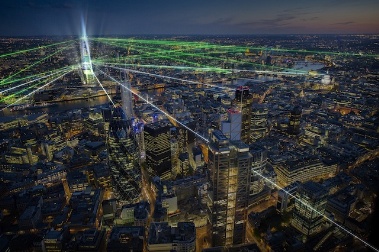 A light show will take over the London skyline on 5 July to celebrate the external completion of the Shard.

The show will feature 12 lasers and 30 searchlights illuminating the 309m-high building, which was designed by Italian

architect Renzo Piano. The show will connect the Shard to 15 other London landmarks including the Gherkin, London

Eye and Tower Bridge through the use of coloured lasers.

Begining at 10:15pm, the spectacle will be coordinated with two pieces of classical music: Copland's Fanfare for the

Common Man and the Finale from Stravinsky's Firebird Suite, which will be performed live by the London Philharmonic Orchestra.

As the music reaches its crescendo, the laser show will culminate in the illumination of the Shard itself, lit from all sides by searchlights.

The show will also be streamed live on the Shard's website.